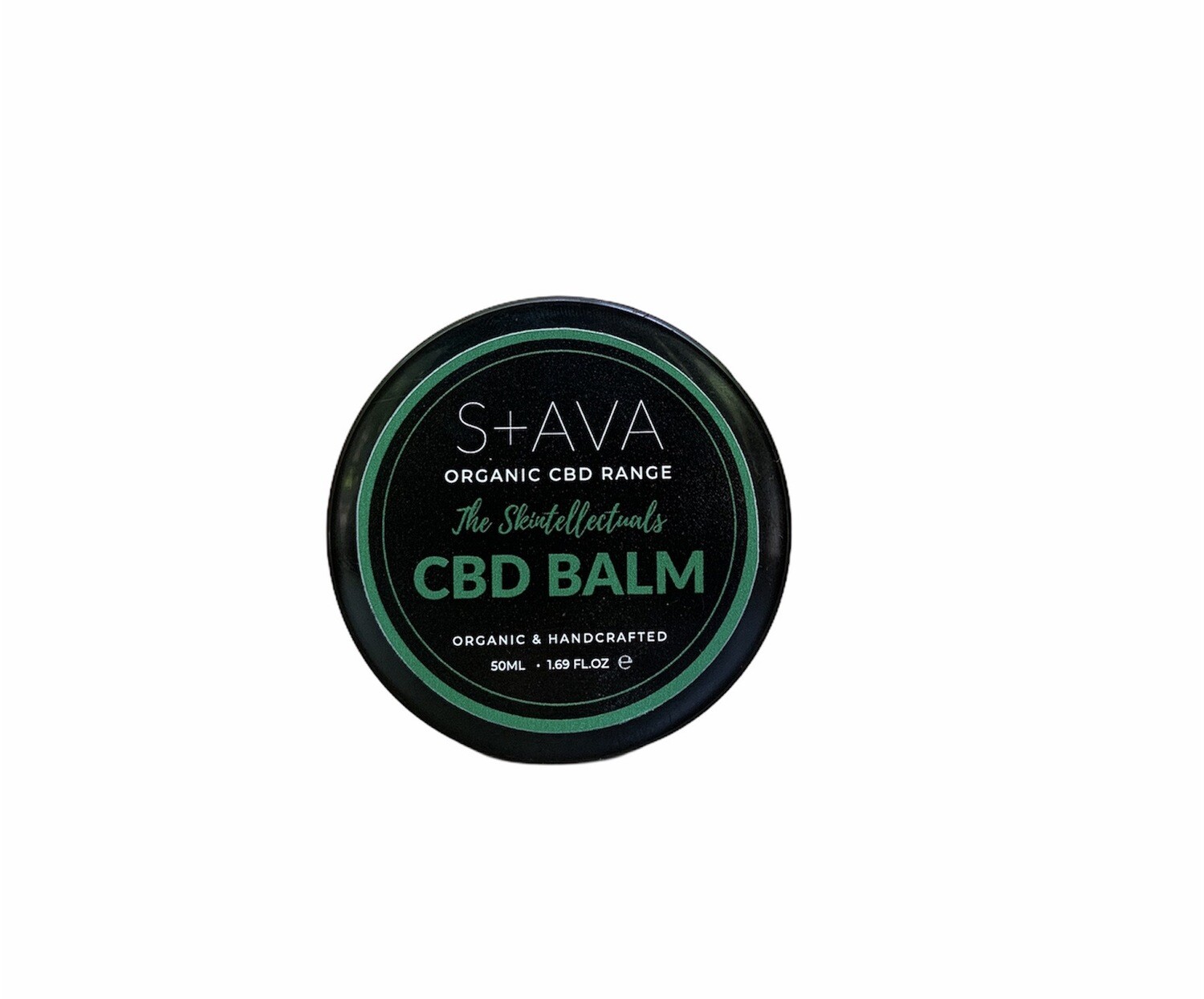 CBD BALM - ORGANIC
SKU 00035
Product Details
Ingredients:
Unrefined Shea Butter

Organic Cocoa Butter
Organic Mango Butter
Organic Coconut Oil
Vitamin E Acetate
Cold-pressed Grapeseed Oil
Organic Grapefruit Essential Oil
Full Spectrum Cannabidoil (CBD) extract1000mg
PRODUCT BENEFITS
Deeply moisturizes the skin and hair.
Prevents blemishes and wrinkles.
Prevents cellulite and stretch marks.
After sun exposure benefits.
High in antioxidants and vitamins.
Natural SPF.
Repairs damaged skin and hair.
Promotes hair growth.
Prevents hair loss.
PRODUCT INFO

Cannabidiol (CBD) is a naturally occurring compound found in the flower of cannabis, a plant with a rich history as a medicine going back at least 8000 years. Today the therapeutic properties of CBD are being tested and confirmed by doctors and scientists globally. A safe, non-addictive substance, CBD is one of more than two hundred "phytocannabinoids," which are unique to cannabis and endow the plant with its robust therapeutic profile.
CBD is non-psychoactive, this means that thetetrahydrocannabinol (THC),has been chemically removed. It does not make a person feel high or intoxicated. This makes CBD oil an appealing treatment option for those who are cautious about trying cannabis for the first time.
CBD mimics and augments the effects of the compounds in our bodies called "endocannabinoids. The consequences of a chronically deficient or overactive endocannabinoid system results in inflammation and disease.
Skin Benefits:
Shea Butter, Mango Butter and Cocoa Butter have a large healing fraction. In addition to moisturizing, this natural cream can treat many skin problems, including blemishes, wrinkles, itching, sunburns, small skin wounds, eczema, skin allergies, insect bites, frost bite, prevents stretch marks, cellulite and other skin conditions. Shea Butter has a natural SPF of 6.
Coconut Oil is the only plant-based source of Lactic acid, which is anti-fungal, anti-bacterial and anti-microbial making this an amazing cleanser, or moisturiser for troublesome skin.
Grapeseed oil is
rich in vitamins C
, D, and E – all of which
help in reducing wrinkles and scars
. It helps in tightening the skin. The polyphenols and antioxidants in the oil help treat acne as well. The oil also acts as an able moisturizer – balancing both the dry and oily patches on the skin. The fatty acids it contains makes the oil a wonderful emollient.
It helps remove stretch marks
as well. The oil's restructuring qualities help the skin retain its normal structure, consequently diminishing the appearance of stretch marks.
Vitamin E is packed with skin-loving moisture to heal, product and hydrate skin. It's ideal for use after sun exposure and to treat scabs, wounds, scars, cold sores and tattoos, protecting the skin with its advanced antioxidant properties.
Hair Benefits:
Shea Butter and Coconut Oil repair hair follicles and promote healthy hair. They can also help to provide moisture to a dry scalp, treat dandruff, and provide moisture on dry hair that has been relaxed, coloured, or heat-treated.

Argan oil is rich with vitamins A, C and E, and is loaded with antioxidants, linoleic acid and omega-6 fatty acids. When applied externally, it helps boost cell production, which results in healthier hair. Argan oil is an effective conditioner, moisturizes the scalp, undoes heat and chemical damage, treats dry hair, prevents hair loss and is a natural SPF, protecting the hair from sun damage.

Castor oil is suitable for moisturizing hair, promoting hair growth, and preventing hair loss. This product is suitable for both men and women to use. Even women can suffer from alopecia—hair loss—that is caused from a hormonal imbalance. As both sexes get older, they can experience a greater hair loss and the thinning of hair, which can be reduced by the application of castor oil to the hair.
DIRECTIONS FOR USE
Take desired amount and spread evenly over skin and hair.
Disclaimer: As per Section 29 of the Medicines and Related Substances Act (Act 101 of 1965), we make no medical claims related to CBD.
Save this product for later